About Amber
Hi there! Thanks for visiting my blog!
My name is Amber. I live in Red Deer with my husband Chris, and I'm a mama with 2 super sweet little girls. Allison and Cadence are my everything, and I couldn't imagine life without them. Allison was born in August of 2009, and Cadence was born in December of 2011. The girls are just over 2 years apart. Sure, sometimes it gets crazy, but I never ever want to forget these moments with my girls. I wish that I had someone to follow us around during the day to capture everything. Which is why I enjoy lifestyle photography.
As a photographer, I've learned that I honestly absolutely love what I do. I get to meet amazing families and photograph their adorable kids. I get to maul sweet, fresh and tiny babies. I get to capture moments of normal, everyday life that is oh-so important to growing families. These moments, although they may seem small at the time, are so special to capture – they are YOU. Each of those moments are what mold your family and your children. Your lives. Your memories. I love to capture images that will be remembered and cherished for years.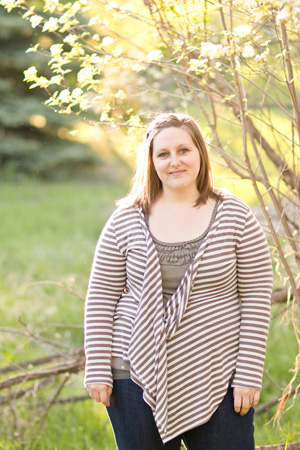 Thanks Ashley King for the image!